Tangled Web Services
"Boldly going where tech has gone before."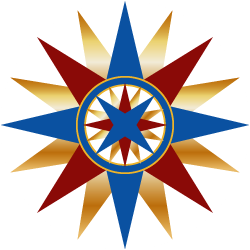 by
Joe Honton
Episode 1: We meet our heroes as they begin their journey to the Next Web.
Rock City's quirky downtown is home to many of Tangle's most beloved brick-and-mortar businesses. Along the main thoroughfare a casual stroller will encounter the Rock City Vinyl record store, the Rock Paper Scissors art supply store, the Rocket Science after-school tutoring program, and the Rock 'n Roll sushi bar.
All of these have something in common beyond their punny names. All of them are clients of Tangled Web Services.
TWS is the local purveyor of all things Internet. It has its roots back in the Web 2.0 heyday, before social networking became a "thing". Back then, forward-looking business owners knew that the Yellow Pages would soon be an anachronism. TWS gave those business a Web presence.
For a while TWS thrived by churning out CMS-based solutions with customized CSS. The businesses were pleased because they no longer needed to waste time answering, "when are you open?" and "where are you located?" type of questions. But that thrill quickly wore off when clients failed to see much real difference at the cash register. And TWS eventually began to feel the pinch.
Clarissa, the design and marketing pro behind TWS, decided now was the time to revitalize her clients' websites. She enlisted the support of Ivana her IT gal, and Devin her DevOps guy, to help identify the pulse of the Next Web.
"This is what we should be doing," they declared,
"First, redesigning to be mobile first,"
"Next, securing with SSL certificates,"
"Then, making things more interactive,"
"Finally, moving to HTTP/2."
Clarissa liked this strategy, especially since the top priority was clearly in her domain. Redesigning websites to be mobile first would mean putting all those new CSS3 goodies to work. She would have no trouble selling this vision to her clients.
Meanwhile, Ivana and Devin got to work on the back-end stuff.
They learned a lot on their daily journey. Follow along as Tangled Web Services boldly goes where tech has gone before.
---
No minifig characters were harmed in the production of this Tangled Web Services episode.
Follow the adventures of Antoní, Bjørne, Clarissa, Devin, Ernesto, Ivana, Ken and the gang as Tangled Web Services boldly goes where tech has gone before.